Characters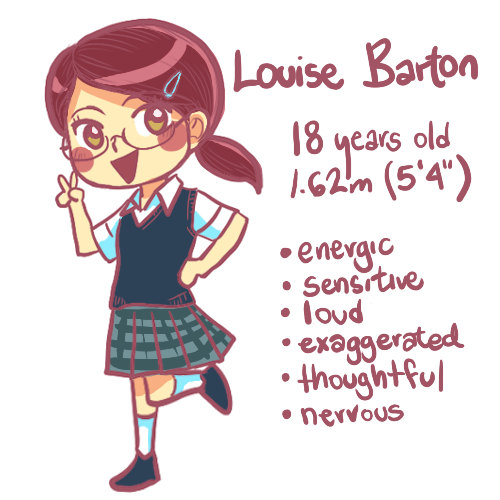 Favorite food: sea food, white chocolate, snacks.
Favorite music: jazz, funk, house, rock, electronic, oldies.
Favorite animal: gorilla.
Favorite color: orange.
Favorite fruit: orange.
Hobbies: playing videogames, reading comics, watching TV, going to the movies.
Favorite genres: action, science fiction.
Dislikes: maths, waking up early, doing chores.
Zodiac sign: gemini.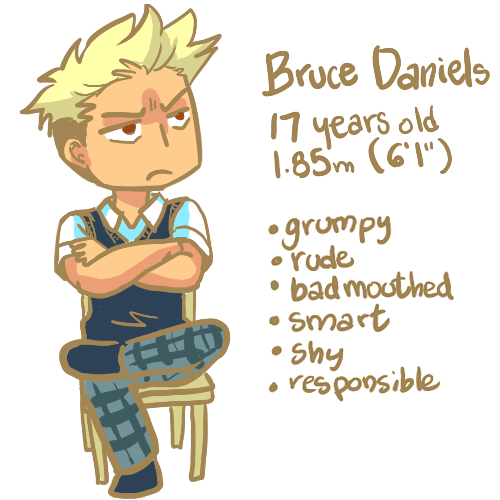 Favorite food: burritos, eggs, salads.
Favorite music: rock, guitar, classical, blues.
Favorite animal: lion.
Favorite color: red.
Favorite fruit: apple.
Hobbies: working out, cooking, reading, pro-wrestling.
Favorite genres: action, war.
Dislikes: being teased, making mistakes, losing to people.
Zodiac sign: leo.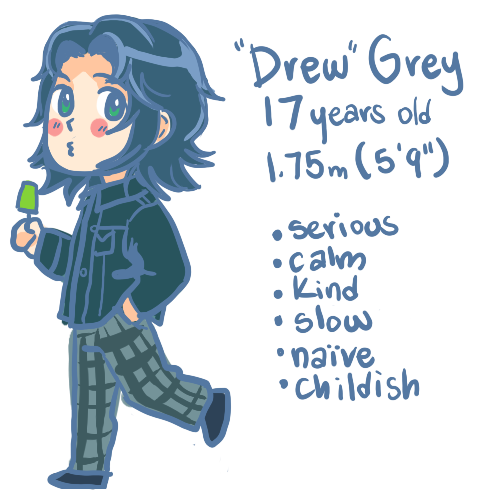 Favorite food: japanese food, pasta.
Favorite music: jpop, jrock.
Favorite animal: chicks.
Favorite color: green.
Favorite fruit: grapes.
Hobbies: watching anime, reading manga, doing walks, hanging out with friends.
Favorite genres: children, adventure, science fiction.
Dislikes: being sad, evilness.
Zodiac sign: cancer.